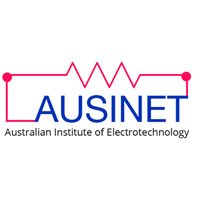 Unit 11, 41 Sadgrove Cresent, Winnelie, Darwin NT
12 Sadgroves Crescent
Winnellie
Northern Territory
0820
AU
Get your instrumentation knowledge from the experts in the industry. With over 20 years of experience in Instrumentation, Electrical and Automation we would like to help you get your knowledge and qualifications from one expert source. You will learn how an Experienced Instrument tech thinks about the fault finding process, how he writes a PLC program, build a HMI page and design a process.
Visit Ausinet here: ausinet.com.au
Darwin, Northern Territory, Australia
4.89 km
Do you have a website that doesn't result in sales? As if you feel like your wasting money? But there's something you should do about it.
A sales funnel is a process or system that automates (and simplifies) the sales journey. A properly executed sales funnel is easily duplicated and can be used over and over. A sales funnel has no lead leakage. Your prospect is automatically "funnelled" to a buying decision. Meanwhile you can concentrate on running your business instead of baby-sitting your leads. An ideal web funnel setup would include traffic generation, lead generation and an automated lead follow-up.
For a customised Sales Funnel quote by marketing automation companies that is based on your specific needs, please contact us by calling 02 9191 7388 now.